This is an excerpt from our ebook. Download the full ebook below.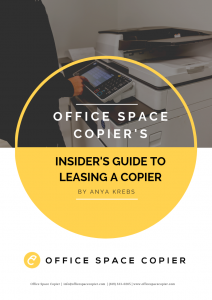 The industry standard for Maintenance Agreements is to increase 10%-15% each year.  It's best to have a separate Maintenance Agreement that is not tied into your copier leasing agreement.  If your Maintenance Agreement is tied into the leasing agreement, you will pay for the increase on the leasing cost and the maintenance cost.  
What else should Maintenance Agreements include?
Maintenance agreements should include toner, parts, service and labor. Paper, staples, and IT services are excluded after initial installation.
What else should I know about copier Maintenance Agreements?
Have your maintenance agreement separate from your lease. Most leases are for 60 months, but your business will change in this 5 year time period. You will either make more prints per month or less. If it is in your lease agreement, you cannot make any changes to the allotment of copies. And if your maintenance is inside your lease, the entire payment will increase 10% every year.
What are common hidden fees in a maintenance agreement?
There are several hidden fees in a maintenance Agreement that should be negotiated prior to committing.
10 % – 15% annual increases
Travel – They can charge you a trip fee per service call.
Shipping fees – Toner is to be shipped to you when you need more. This should be included. It is common for companies to charge the shipping fees.