How to Lease a Copier: A Free eBook
Why We Wrote an eBook
It's time to get you the copier solutions you need and deserve. After over a decade of experience in the copier industry, we're tired of seeing businesses:
Overpay for their equipment;
Get locked into contracts that don't fit their needs;
Be forced to upgrade their equipment before their contract expires.
Many times, these issues result from businesses being sold the wrong solution. After seeing so many business owners being taken advantage of, we decided to write an ebook.
The Insider's Guide to Leasing a Copier
The
Insider's Guide to Leasing a Copier
will tell you everything you should know about copier leases. And if you still have time on your current agreement, you'll find important strategies that can minimize annual increases and overpayments. In this eBook, you'll learn:
What to negotiate when entering into a copier agreement;
Why a Performance Agreement is so important;
How to save when your business changes and # of prints goes down;
And much more!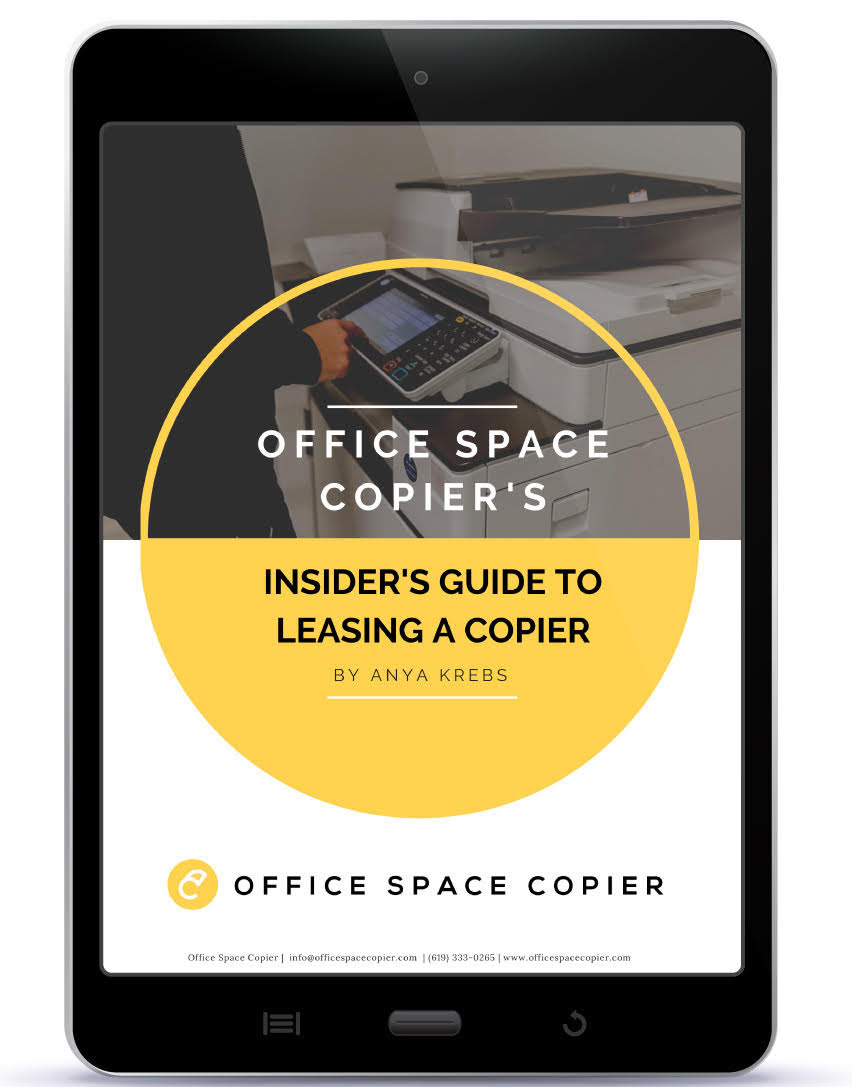 Download Our Free eBook
Ready to understand how to lease a copier for your office space? Download Office Space Copier's free ebook by entering your email address below and clicking "Get Ebook." We think you'll be glad you did! Contact Us
Do you have questions about copier sales, leasing, and rentals?
Contact us and we'll get back to you as soon as possible.
We offer
free quotes
and nationwide support on copier, printer and document scanning solutions.